Current and prospective restaurant owners can rely on Sentinel Real Estate & Investment to help them find the ideal location for their operation. We offer more than assistance in finding available commercial properties. We offer market analysis to help you find the best property investment.
Location, Location, Location
The importance of finding the right location for your restaurant cannot be understated. To ensure your restaurant is ideally located to serve your target demographic, Sentinel Real Estate & Investment will select properties that offer: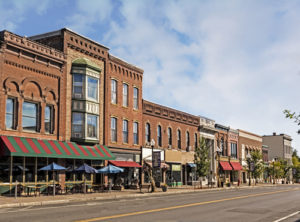 Preferred neighborhood location
High traffic counts
Adequate signage
Ample parking
Easy access from multiple directions and transportation methods
Cost-efficiency
We can expand commercial property searches to include vacant land for development if necessary.
Weighing Your Options
Sentinel Real Estate & Investment works hard to find commercial properties that meet your needs. When choosing between restaurant spaces, you can trust Sentinel Real Estate & Investment to provide sound advice. Michael Contreras is a Certified Commercial Investment Member (CCIM), trained in market and financial analysis. He will help you understand the short- and long-term outcomes for each property to help you make the best investment for your restaurant business.
Buy or Lease Restaurant Property
Sentinel Real Estate & Investment facilitates both commercial property purchases and leases. We can help you negotiate terms of your lease to suit your needs.
List Your Restaurant Property
If you have restaurant space you want to sell, contact Sentinel Real Estate & Investment to list your commercial property. We market your space to find suitable buyers quickly, closing most sales within six months.
Call us at 505.888.1500 to search for restaurant spaces in your preferred neighborhood in the greater Albuquerque, NM area.
Keeping Watch over Your Commercial Property Interests